Aussie Bites are little muffin looking/cookie tasting treats that are loaded with fiber. They are deceivingly good. They don't look all that appetizing but you would be shocked to know that after you eat one you have a hard time stopping. You think "I'll just eat one" and then before you know it you're reaching for your second, and third muffin.
I bought my first box at Costco with Carrie last weekend in Dallas. I knew if I wanted to have any of these again I needed to figure out this recipe fast since the nearest Costco is either in Kansas City or Dallas and I'm stuck in the middle in Oklahoma.

Here's a photo of the real stuff. As Carrie put two boxes in her cart I was thinking "Really?!" That a box for her and a box for her husband. I certainly didn't want to miss out on something that was that good.
Flash forward a day, and our box is half empty. I was thinking I should have gotten two as well! That's when I knew I had to get to work on replicating these things.
They list the ingredients on the label so you have a basic idea of what's in them. Then I did a google search for existing copycat recipes. They sound similar, but the photo doesn't look like the Aussie bites in the box. Bigger, fluffier, etc.. One of the recipes called for eggs. Eggs? I went back to the box. I decided I was going to try to make them without.
So I went to our local store, and was standing at the back by the little food dispensers getting little bags of dried fruit and nuts. The young employee came by eventually.. "Can I help you ma'am?" In that way that made me wonder if he thought I was standing back there eating. He might has well have said "This isn't a feeding trough ma'am." But I forged ahead. I came away with about 8 little baggies of goodies and came home and started working on these before I even put away all of the other groceries.

Here's what I used:

2 cups of oats
2 cups of whole wheat flour
1/4 cup of flax seed
2/3 cup of brown sugar
3 oz. of coconut
1/2 cup of sunflower seeds
1/4 cup of honey
1 cup unsalted butter
1 tsp baking soda
2 T. water
** 1 cup dried fruit

For the fruit I used dried Apricots (that's a must), dried cherries, raisins, dates, apples, figs, or cranberries.
I chopped up the fruit in the food processor and then measured a cup full after they were chopped.
Mix all of the ingredients really well. Place small melon ball sized balls in a mini muffin pan and press into pan. Cook at 350 for 12 minutes. Let cool.

That's it! Super Super easy!!! And my husband said he preferred my Aussie bites to the original. He always says stuff like that to me but this time I really think he meant it. I liked them too and I'm a pretty tough critic.



Powered by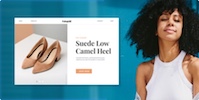 Create your own unique website with customizable templates.