Cyclone Anaya's is a favorite restaurant of my friends Carrie and Winston. They took us there when we went to market in Dallas. It's named after a famous Mexican wrestler. The restaurant is just as unique as his story. In the Oaklawn section of Dallas, this place is entertaining and the food is great. What I love most about this place, aside from the food, is that it has a customer base that is mostly gay and I love the gay atmosphere. Very friendly and fun. Halloween was a hoot. And that's about all I can say about that. You'll just have to go!

While eating, Carrie and I were having a discussion about Mexican food- what else? We also talked about our favorite dishes. The Chardonnay sauce came up and I fully accepted the challenge of making it. Even though she didn't challenge me. I'm like that. I make up personal challenges.
So back home and one Google search later I came across the very thing I was looking for! An article from a Houston food magazine with Cyclone Anaya's famed chardonnay sauce that goes with the lobster enchiladas. I'm not a fan of lobster, so that didn't matter much to me. But I'll go ahead and re-post the recipe just in case someone out there in cyberspace loves lobster.
I made mine with chicken, cheese, cilantro, and jalapenos . I had planned to make it with shrimp but the grocery store checker forgot to send it home with me. grrr.. As my other friend Kari had suggested spinach would also be a great enchilada combination with this sauce. This sauce is very mild so don't be afraid to kick up the heat on the enchilada filling.
I also wanted to tell you that this recipe calls for 2 cups of Chardonnay. I would tell you to use a bottle that is NOT the cheapest. I generally cook with something I would drink. This bottle was nice. Not too "oaky" or strong. It had a nice mild flavor and was great in the enchiladas. I polished off the rest of the bottle while I was cooking so I would know. haha..

Besides seeing the ingredients you got a nice view of my kitchen counter than is my catch all place. :)




Ingredients:
4 tablespoons of unsalted butter
2 garlic cloves, minced
1 yellow onion, diced
2 cups chardonnay wine
2 tablespoons of corn starch
2 tablespoons of water
4 cups of heavy cream
1 teaspoon of salt. (I added more to taste later)





Melt the butter in a sauce pan over medium heat. Add the garlic and onions and cook until sweated and lightly browned (about 10 minutes)
Next add the chardonnay and let simmer for 5-10 minutes until the wine is reduced by half.
At this point I was forgetting to take a picture so you'll just have to imagine me sipping wine and stirring and paying no mind to future blogging. Wine drinking and blogging isn't probably a great idea.

Mix the water and cornstarch and set aside for now.

After your wine has reduced by half add the 4 cups of heavy cream. Bring this to a boil and then reduce heat to a simmer. You'll want to stir or whisk really well during this step. It will begin to thicken slightly.
When the sauce begins to thicken a little add the cornstarch and water mixture and stir well. Continue to cook over low-medium heat until sauce thickens (about 5 minutes) and remove from heat.

As always, grease your pan and pour some of the sauce into the bottom of the pan before you place your enchiladas in the pan. Place enchiladas seam side down and pour remaining mixture over the top. Sprinkle with cheese and green onions to garnish. I added pine nuts (can you see them?) I also like to sprinkle paprika on my enchiladas for a little colorful garnish.

This was yummy! Now for the lobster enchilada filling...

Lobster Enchiladas
6 T. unsalted butter
2 1/4 lbs of lobster meat
6 garlic cloves
pinch of kosher salt
2 1/4 cups of chardonnay sauce (from above)
12 8" flour tortillas
2 1/4 cup of Mexican grated cheese (I just used extra sharp cheddar mixed with jack)
3 green onions, finely chopped
3 tsp of pine nuts
3/4 cup of cojita cheese, grated (I couldn't find this in my store)

Heat butter in skillet, add lobster and pinch of salt. Cook for 4 minutes and then add 1/2 cup of chardonnay sauce. Remove from heat.
Heat tortilla on flat iron grill and set aside.
Add 1/4 cup of filling to tortilla, roll and place seam side down in pan.
Cover with chardonnay sauce and sprinkle with Mexican white cheese.

Place under broiler until cheese melts.
Sprinkle with green onions, pine nuts, and cojita cheese.


Happy Happy Happy Cooking!
Life is good!





This is another Rib Crib inspired meal.
It is great for a crowd as an appetizer, a quick and easy meal, or a way to use leftovers.

This can be made with chicken, pulled pork, or brisket. For this particular batch I used chicken that I had smoked and had lots of leftover meat.

The ingredients are basically the same as in the bar-t-rito.
Ranch style beans
Carmelized onions
Cheese shreds
Chips
Smoked meat
Pepperacinis
Sliced jalepeno (in a jar)
BBQ sauce
Salsa
Sour cream

Line a cooking sheet with foil and get busy layering!
Heat until melted.



This drink is pure perfection. It is frozen margarita and sangria. I've spent many years working on researching this. (Ie. drinking swirls in restaurants whenever I can.)
One of the reasons I love this combination is that the red wine cuts the sweetness and tartness of the margarita. It just works.
In most places when you order a swirl it comes out of a machine and the sangria has the same frozen slushy consistency as the frozen margarita. I've discovered you really don't need for the sangria to be frozen in order to make the perfect swirl.

Here are the ingredients:
Tequila of your choice
Grand Marnier
Triple sec
Frozen limeaid concentrate
Sangria


In a blender add the entire can of the frozen limeaid concentrate.
Then fill the can with tequila and add to blender.
Fill the can halfway with Grand Marnier and then top off can with triple sec.
Then add ice to blender and mix away!

The rest is easy! Just add sangria to the bottom of your glass. Then pour in your frozen margarita.

I just want to tell you that I firmly believe the liquor you choose will make 100% of the difference in the outcome.
I am a tequila snob but when it comes to frozen margaritas expensive does not mean better. Cuervo Gold is my choice for frozen margaritas. I also believe this sangria is the best. Cruz Garcia imported from Spain is the best in my book.

This sangria packs a punch but doesn't taste as if its loaded with liquor. You'll have to try this! I wouldn't lead you astray!!!

Life is good!!!
Powered by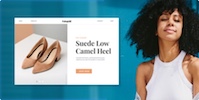 Create your own unique website with customizable templates.