I have grown to love cheesy grits. My mom used to make a cheese grits souffle from time to time when I was little, but it wasn't one of her regular dishes. Then many years later when I was older my sister made cheese grits souffle (See Great Grits recipe in old recipe section) and it was so good! It's just cheesy comfort food. I think maybe I lived in the deep south in a former life because I am crazy about it! It is soul food for sure.



I'm always looking for a crowd pleasing casserole to serve when we have company and this is perfect for company, holidays, or brunch. It sounds like it has a lot of steps but it really is easy to make. I made a huge casserole dish and there is hardly any left. Which reminds me... this is just as good and maybe even better left-over.


---



The full recipe will be printed at the bottom. Preheat your oven at 350 degrees. You want to prepare your grits according to package directions. Once the temperature is lowered you can take the time to get your garlic cloves and press them. Then add hot sauce to taste. The recipe calls for a dash. I used several dashes. Once the grits are cooked and are thickened you will add your butter, garlic, and hot sauce and stir well.




Remove 1/2 cup of the cooked grits and let them cool slightly. You're going to add these to your beaten eggs. This is called "tempering". If you were to put your eggs into the hot pan of grits it would begin to cook them right away and you don't want them to cook just yet.



1. Spray your cooking pan with non-stick spray and add your cooked sausage.

2. Add your cheese to the grits

3. whisk the cheese in. I think whisking helps it blend faster.

4. Add your tempered eggs tot he mix, blend well then pour the grits mixture over the sausage.

Bake at 350 for 45 minutes to 1 hour. Grits should be set. Let cool slightly before serving.

Ingredients:

1 cup of quick grits

1 1/2 cups of shredded pepper jack cheese

1/2 cup of butter (1 stick) cut into pieces

2 cloves of garlic minced

dash of hot sauce

4 eggs, beaten

1 pound of cooked sausage.

Directions:

In a large saucepan bring water to a boil, add salt, and gently add grits stirring so that they don't clump. Return to a boil then reduce heat to a simmer and let cook for 10 minutes, stirring occasionally.

Remove from heat. Whisk in butter, garlic, hot sauce. Then cheese and tempered eggs.

Spray large casserole dish with cooking spray and add cooked sausage. Then pour prepared grits mixture over the sausage. Place in the oven at 350 degrees for 45 min. to 1 hour.

Let cool slightly before serving.

Enjoy!!!
Powered by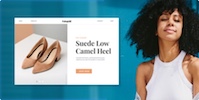 Create your own unique website with customizable templates.