This is a recipe I found in 2008 in Food and Wine Magazine. I've pretty much followed the original recipe but did tweak it slightly.
My husband and I both prefer to have our tortilla soup with a more "brothy" base than tomato, and for sure we don't like a thick soup. This batch that I made today came out a little more thick that usual. I think it's because of the brand of tomatoes I used.



Ingredients:


4-6 T of cooking oil
6 corn tortillas, halved and cut crosswise
1 onion, chopped
4 garlic cloves, chopped
1 Tablespoon of paprika
2 teaspoons of ground cumin
1 teaspoon of ground coriander
1 teaspoon of chili powder
1/4 teaspoon of cayenne pepper
1 1/2 quarts of low sodium chicken stock or homemade chicken broth
3 cups of canned crushed tomatoes (I used slightly more this time)
2 bay leaves
2 1/2 teaspoons salt
fresh cilantro (optional)
1 3/4 pound of boneless skinless chicken cooked and cut into 3/4 inch pieces or shredded
1 avocado, diced
1 cup of cheddar cheese, grated
sour cream, optional

***I added corn and carrots because I wanted some veggies!



---

Begin by warming your oil in a heavy stock pot.
Cut the tortillas in half and then cut strips at an angle.

---

It helps to have all your prep work done ahead of time so you can just toss it in the stock pot as you are ready for it! The process goes pretty fast.
You can add frozen corn or fresh. We cut ours into little disks because that's how our favorite places in Texas serve their soup.

---

Begin by adding half of the strips to the oil and let them cook until they are golden.

---

Remove the strips with a slotted spoon, and drain on a paper towel. Then cook the remaining strips.

---

There should be a little oil left in the pot (and also some browned bits of tortilla). Add your onion and garlic and spices and cook for about 5 minutes. Then add the stock, tomatoes, veggies, and chicken. Add the bay leaves. Simmer on low heat until veggies are tender.

Prior to serving add cilantro to the stock pot. I wasn't able to find any fresh cilantro this time. :(

---

Serve in a bowl and use the tortilla strips for garnish. Add cheese, avocado cubes, and a dollop of sour cream if desired. Garnish with fresh cilantro.
Then slurp your soup and show the cook you appreciate it's homemade goodness and use your fingers to eat the corn disks and smile because using your fingers to eat is FUN!!!!!
Powered by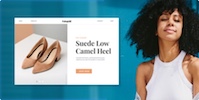 Create your own unique website with customizable templates.